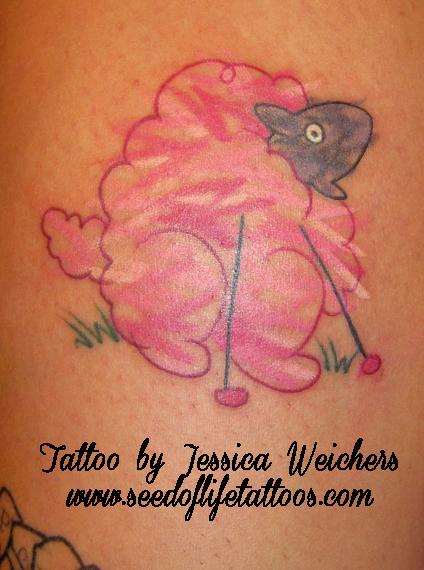 Keyword Galleries:
Animal Tattoos
,
Color Tattoos
,
Feminine Tattoos
,
Small Tattoos
,
Abstract Tattoos
,
Body Part Hand Tattoos
,
Nature Tattoos
,
Nature Animal Tattoos
,
Oddities Tattoos
,
Original Art Tattoos
,
Whim Tattoos
This is a style all its own of fun and laughter. I call them "Whims". They are dedicated to the ones who are light at heart or have that inner child within themselves. I developed this style of tattooing in 2008. I thought why can't you get a tattoo to just make you smile and have it be fun?! I call them whims because of their free spirit feeling, loose drawing style and a lot of people do tend to get them on a whim. It's a lot of fun to hear their ideas. Some people will not understand this at all and that's ok. Others will love it and laugh and smile while looking through them. THat is the whole objective… to laugh and smile. Enjoy my whims, inspired by you.